This is the picture on a Vintage Postcard of the State Tuberculosis Hospital. It shows the Administration Building and the Men's Ward and the Women's Ward connected by enclosed walkways. There are also two horse and buggies and an old car in the foreground of the photo. Photo from the Indiana Historical Society digital collection.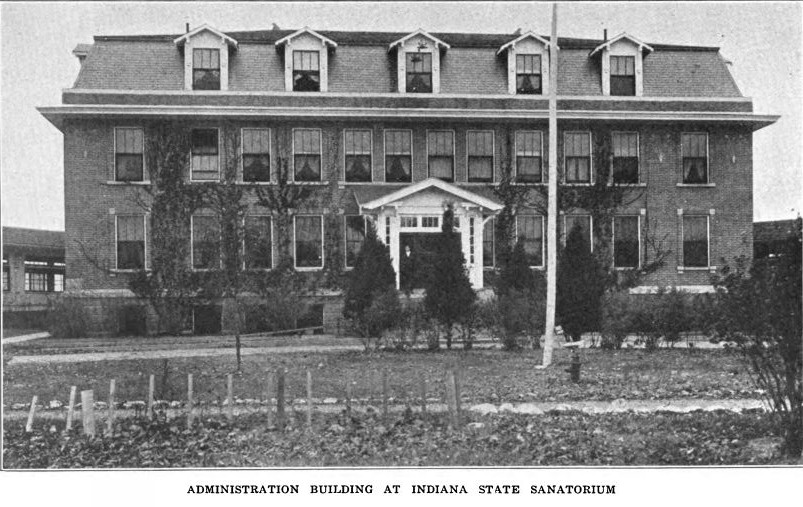 This is an old photo of the Administration Building. This photo was included in the 1921-1922 Annual Report to the state of Indiana. This is one of the few photos of the windows in the enclosed walkways to the Women's and Men's Wards. Today, the pine trees and flag pole are no longer south of this building. It looks like there is a man, in a black suit, standing on the steps up into the building.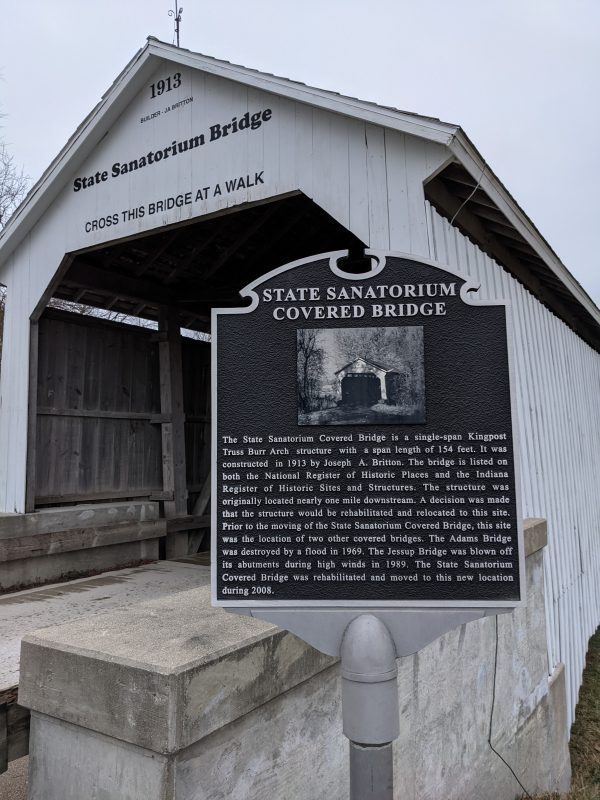 This is a close up of the sign placed at the new site of the State Sanatorium Bridge. It shows a picture of the bridge in it's original site and gives a brief history of two other bridges that crossed Little Raccoon Creek, earlier in the 1900s. This is a different photograph that the one on this website, taken in 1970. The bridge was moved by Parke county, in 2008.