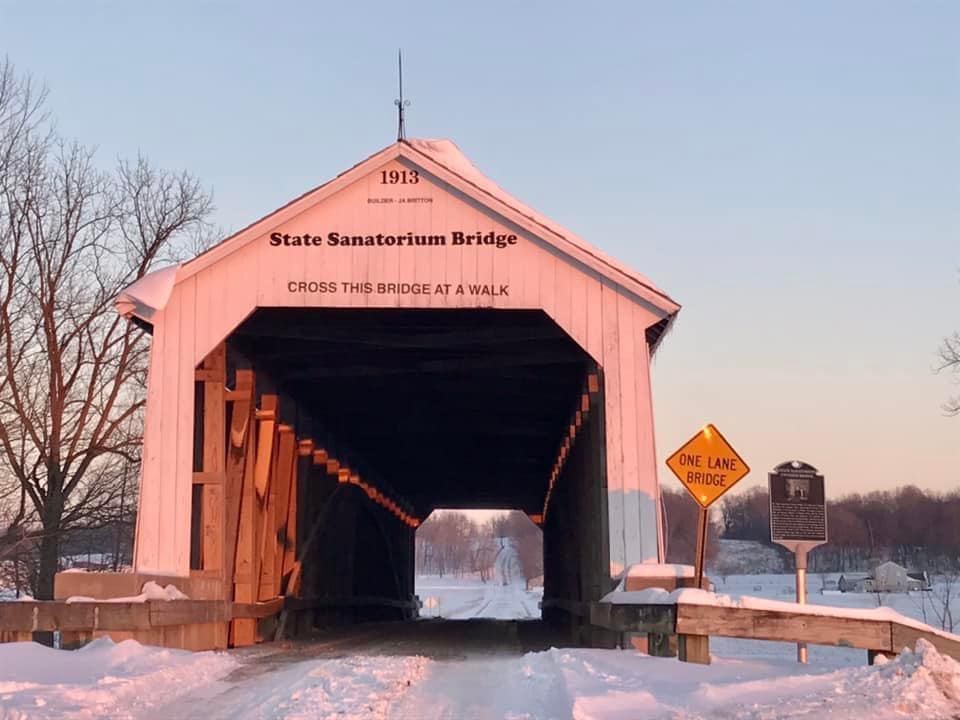 Covered Bridge Festival Activities
The Annual Covered Bridge Festival takes place October 13th-22nd. The Indiana State Sanatorium had their very own covered bridge, so of course we want to participate in the festival! During the festival we will have the following activities available:
Flashlight tours: $40/person. Takes approximately 1 1/2 hrs.
Self Guided Day roaming will also be available for $ 25/person