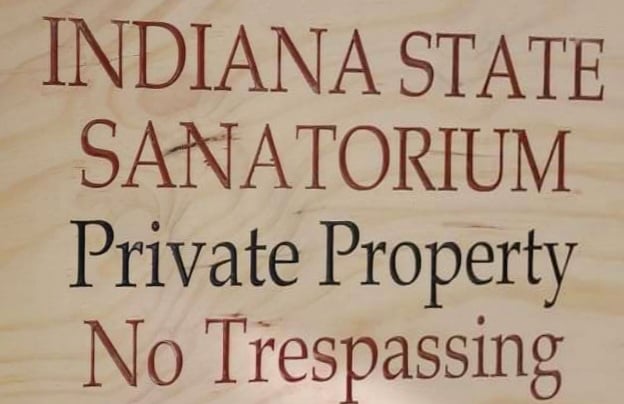 How To Explore:
Please be respectful of Indiana State Sanatorium being private property. We love to have visitors but we have to know you are visiting!
You can book a reservation by going to the
Tour/Investigations tab. This includes day roaming, flashlight tours, and overnight tours.
If it is daytime and the gate is standing wide open, you are welcome to come up and drive around. You are not allowed to get out of your vehicle and enter the buildings.
We have overnight guest almost every night. They have paid to experience the property with no interruptions. Do not come on the property at night, unless you have booked an overnight stay.
Law enforcement will be called if you are caught trespassing.